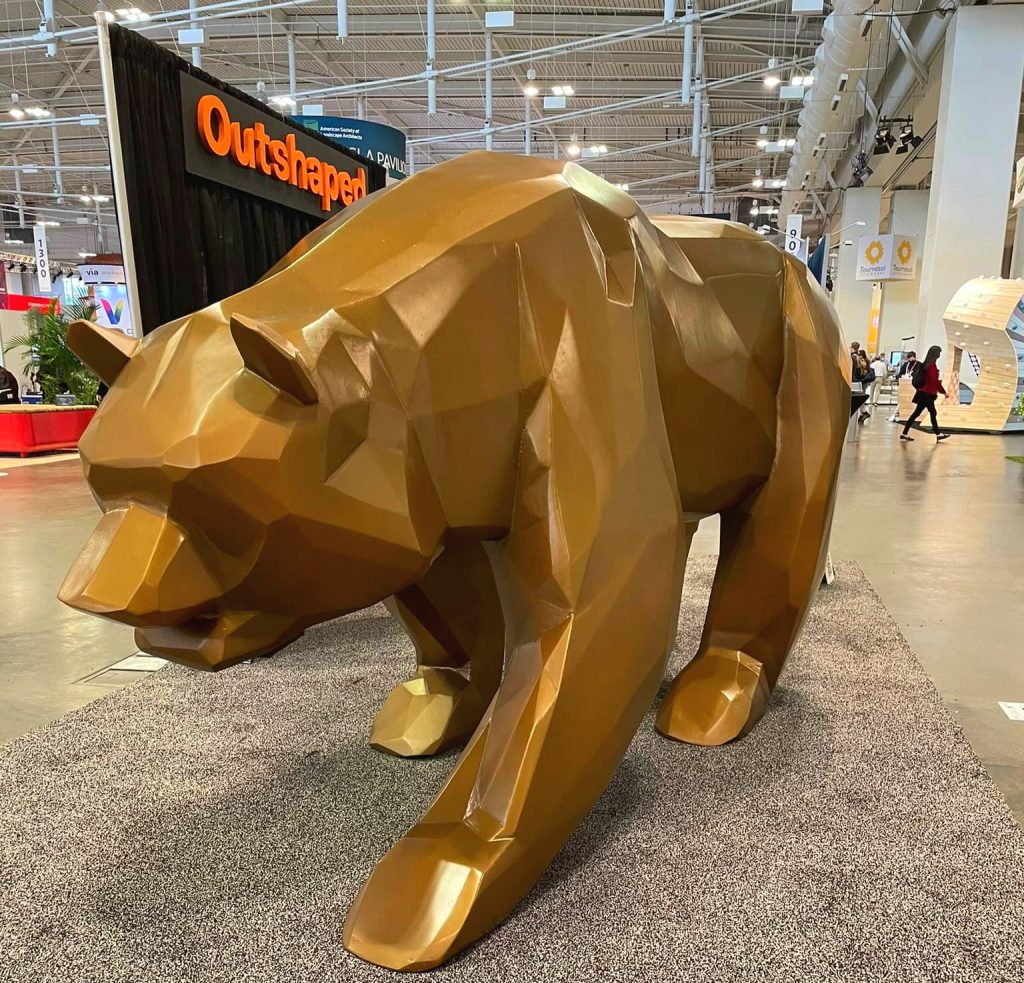 Caught your eye, did we? We're really good at doing that here. Check out what else we've been up to in our gallery!
Also, we're looking for good people to join our crew. Interested in making big shapes?
The bear was a display we made for an expo for landscape architects (mostly people designing public spaces, playgrounds, parks, etc.. people who need big bears).
We sketched it out on paper and shipped it to Nashville, Tennessee 14 days later.
Check out this article about it →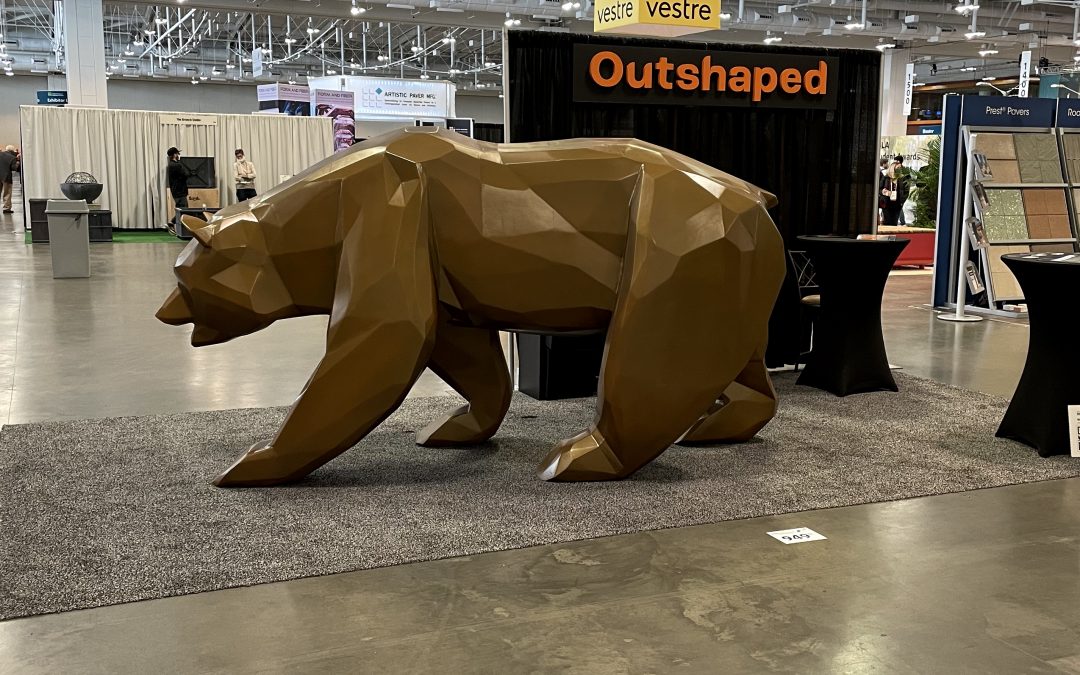 We made our booth memorable enough to get on the cover of Landscape Architecture Magazine. In November 2021, we had 14 days to figure out how to make a killer expo design guaranteed to get noticed. (Check out the inspiration for it here.) Let's prove the point first....