we specialize in big 3D surface milling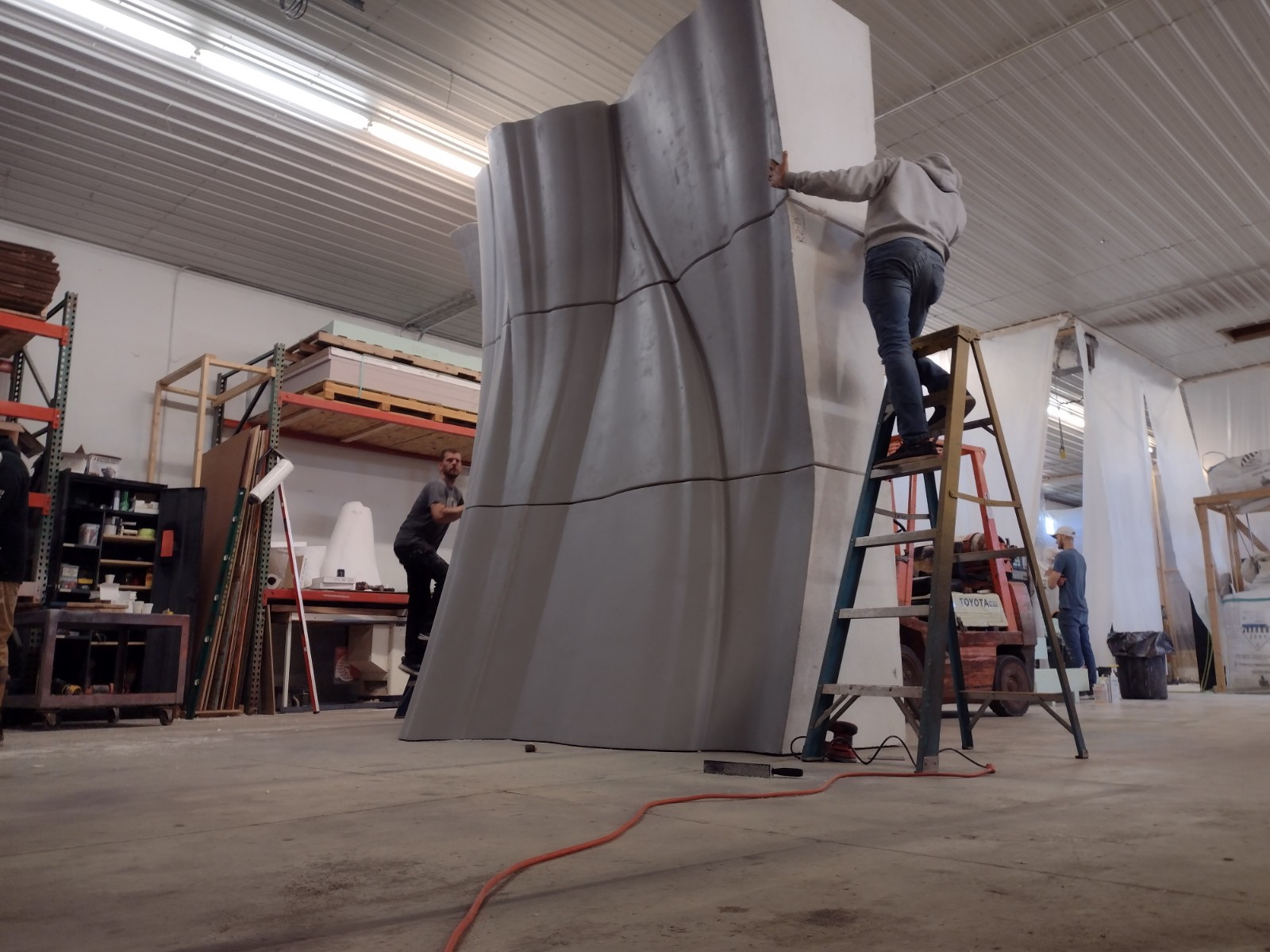 Bigger parts in fewer pieces.
EPS is by far our most popular material for large format shapes. Giant molds can be built up quickly, machined quickly, then shelled with denser materials for a durable part.
Two major things that make us quick:
Bigger Material
Our EPS billets start as 4x4x8′ blocks. We have several suppliers in the immediate area to handle any amount of material needed, quickly.
Bigger Machines
Our machines fit single parts in a huge envelope. Flat work on the 3-axis tables go up to a 6'x12'x20″ envelope, and complex 5-axis work in the robot cells can be up to 8′ diameter x 6′ tall.
– other available materials –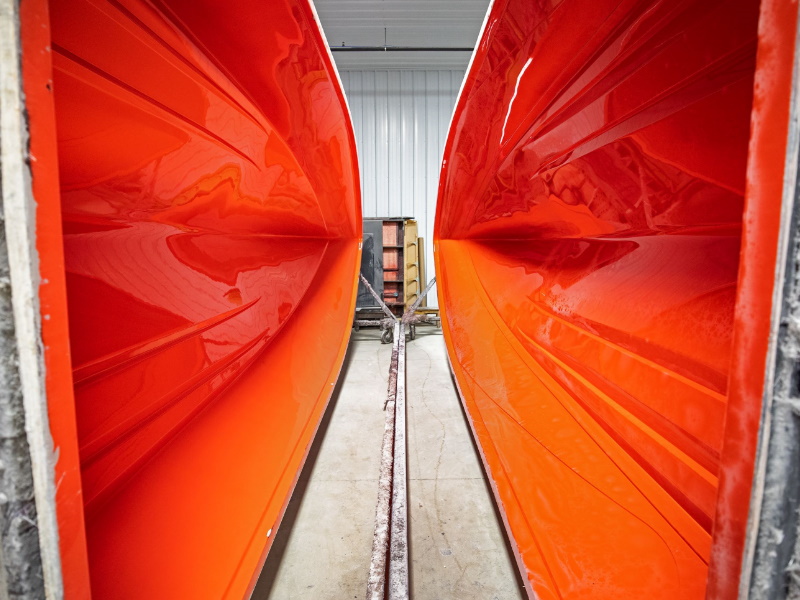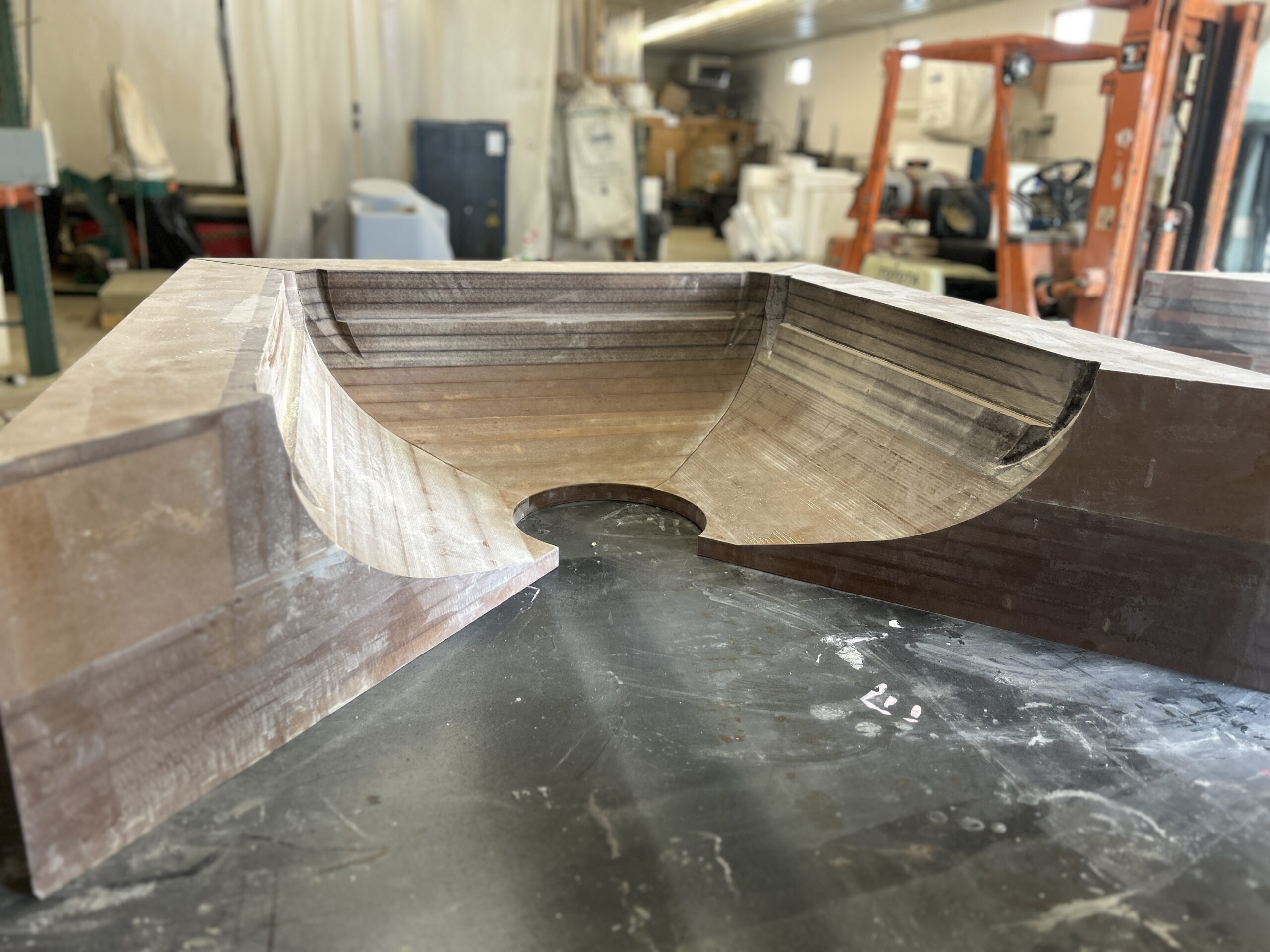 Medium Density Fiberboard is commonly used for short run molds for concrete or fiberglass, generally within a 4'x8′ x 1′ tall envelope.
MDF can be epoxy coated or sealed for more durability and is a great method to get a dozen cost-effective parts.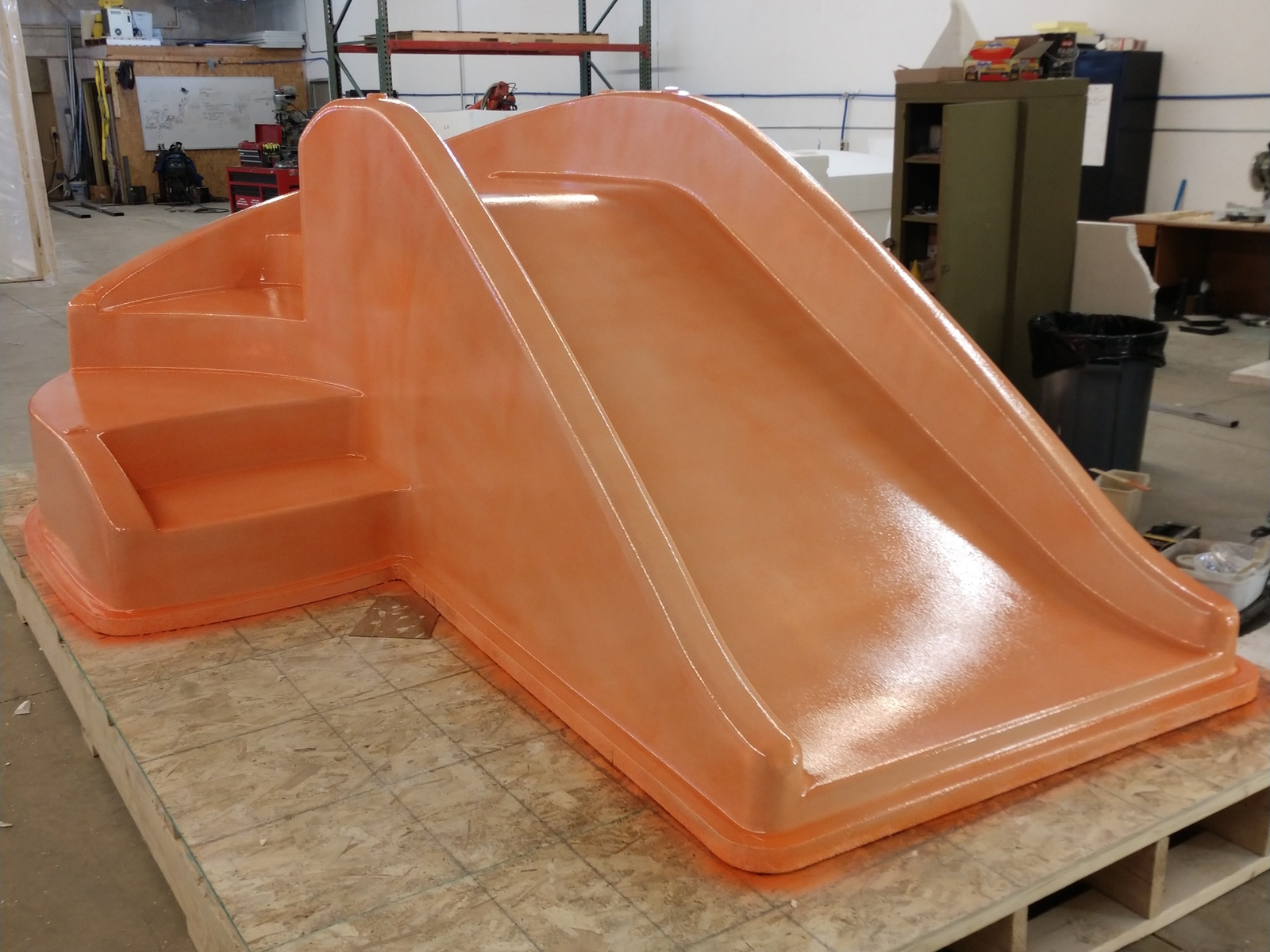 High Density Urethane foam (aka PU, tooling board, sign foam) is common for molds and high-detail artwork, and has no upward size limit.
We can coat HDU parts with hardcoat or epoxy primer to deliver a mold-ready part, and core them with EPS to lower the cost of bigger parts.
We use software we like
We linked up with some of the best 3D surface CAM software on the market, telling us exactly what our surface is going to look like with real-time simulations and no surprises.
Covering your part with epoxy? A lower grade finish may suit you better, and is less costly.
If you're going straight to paint or molding, a Grade A may be required. We're happy to work with any finish that works best for your project.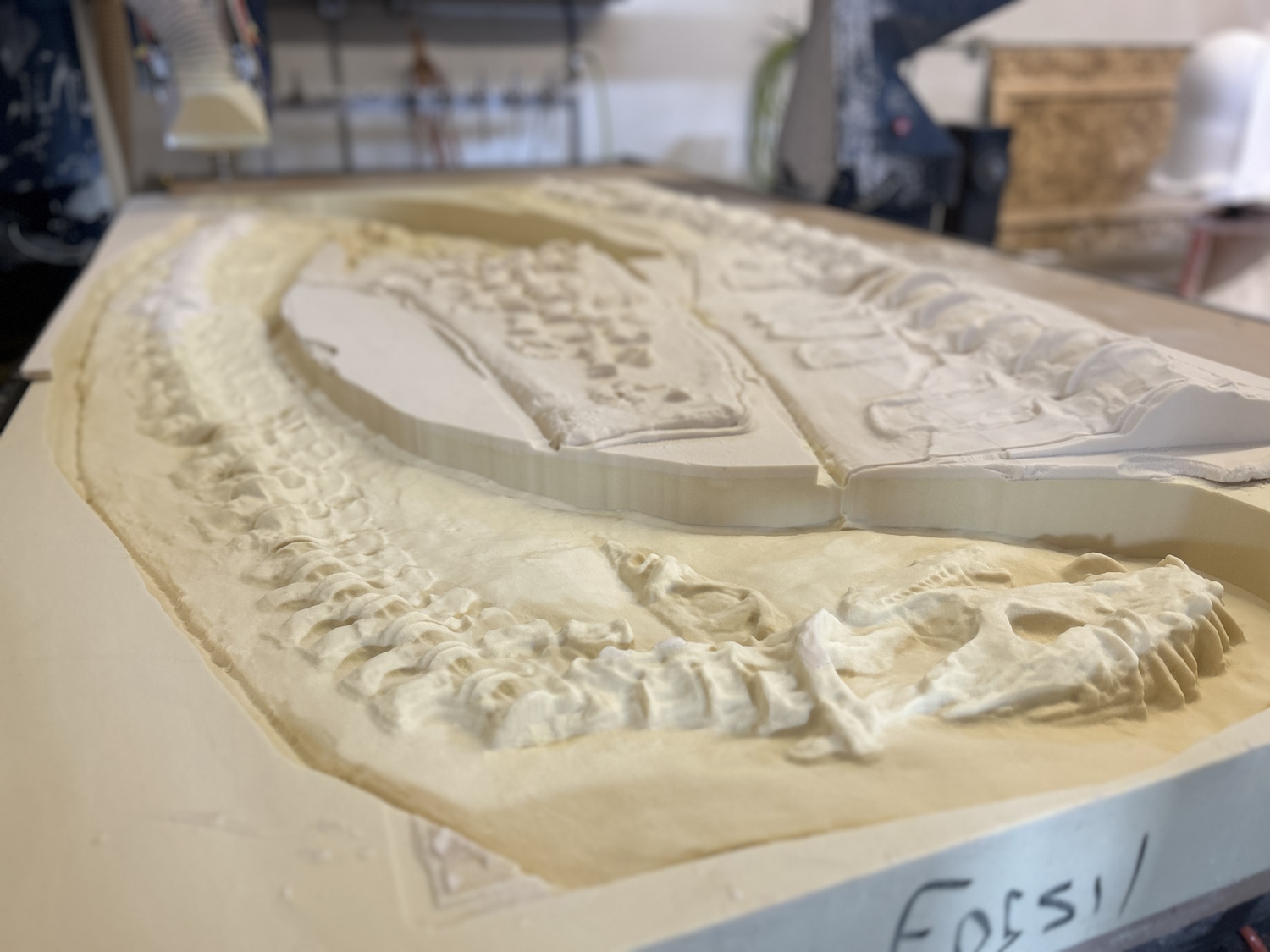 We like being the easiest supplier you'll ever work with.